Acura's flagship sedan offers subtle refinement and comfort that disguises the powerhouse of technology beneath its sheet metal. With three models that are really only one model with upgrade packages added, the 2016 Acura RLX simplifies the buying decision by including more features standard while largely skipping the gimmicks seen in its luxury class brethren.
The Sport Hybrid SH-AWD model ups the ante with one of the most sophisticated driving systems on the road, but the base model has plenty of tricks of its own. Anyone who wants a taste of luxury but doesn't necessarily need to turn heads to prove their worth would be well-serviced by the 2016 Acura RLX. Mission Viejo, Lake Forest, and Aliso Viejo drivers should all come see the RLX in person to understand why power and comfort doesn't have to mean crying out for attention.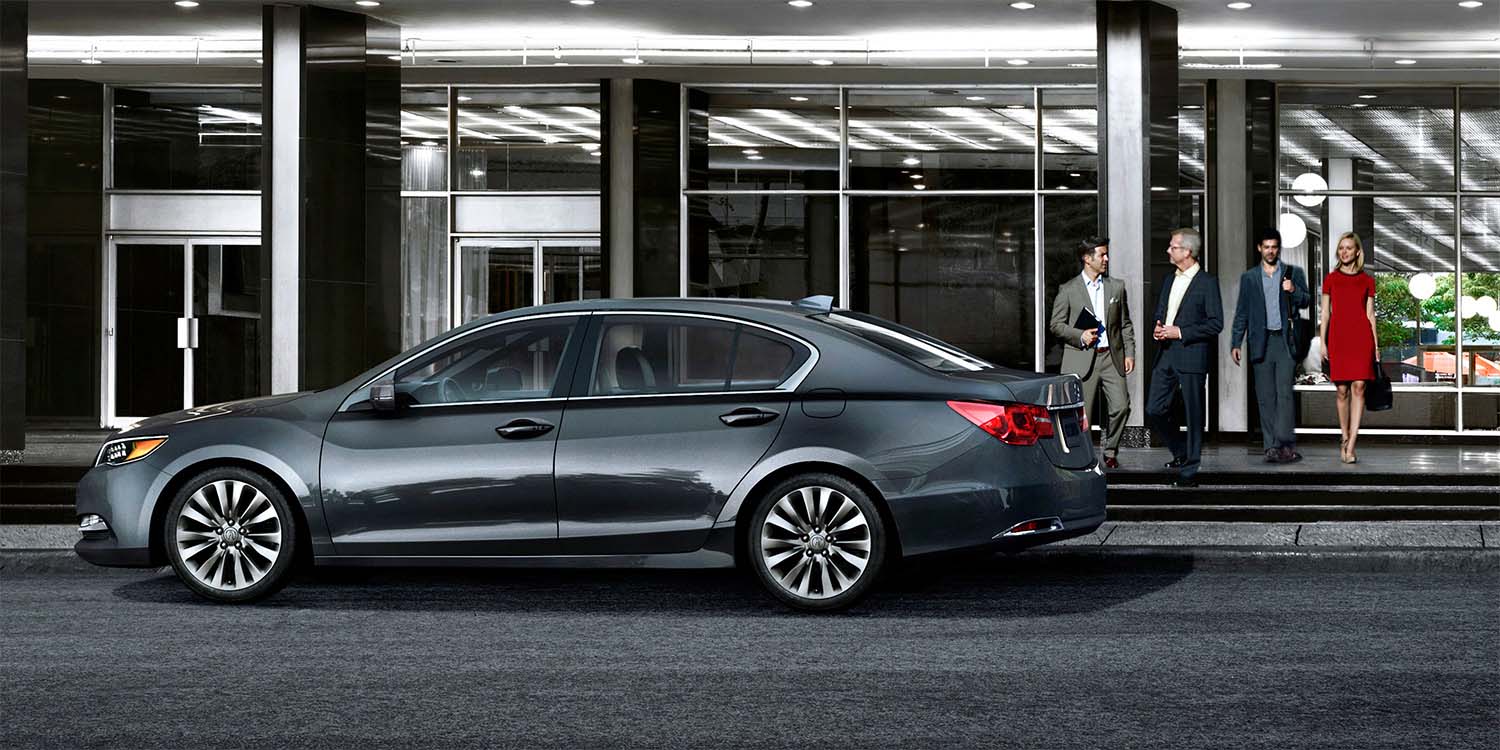 2016 Acura RLX Exterior
The 2016 Acura RLX's restrained exterior sets it apart from the full-size luxury pack by not trying to set itself apart at all. Its gorgeous vehicle face crafts a unique expression using Acura's signature boomerang grille, sweeping headlamps with multiple jeweled lens clusters, and a front fascia that pulls up all of the angles to create a unique and subtle work of art.
In the rear, an equally dazzling mix of soft lines and aggressive angles leave an impression on tailgaters. Between these two showpieces, the RLX remains confident that enough has been said and displays this sentiment with a discreet beltline, shoulder line, and canopy on its side profile. Only the marginally aggressive bottom line under the trim belies the sport-minded performance of which the vehicle is capable.
Acura RLX Interior
Just like its exterior, the interior of the 2016 Acura RLX is subtly stunning without being ostentatious. High-quality leather and soft-grain plastics meld together to create a striking color scheme that displays Honda roots upgraded to the maximum allowable levels. A grippy, race-inspired three-spoke steering wheel and supportive seats keep the drive engaged with the action of the road.
Upscale touches such as a two-screen infotainment system, standard navigation, and an AcuraLink smartphone syncing system all bring the RLX up to speed with other vehicles in its class. Spacious rear seats and a 14.7-cubic-foot trunk ensure that you can take passengers or belongings of nearly any size with room to spare.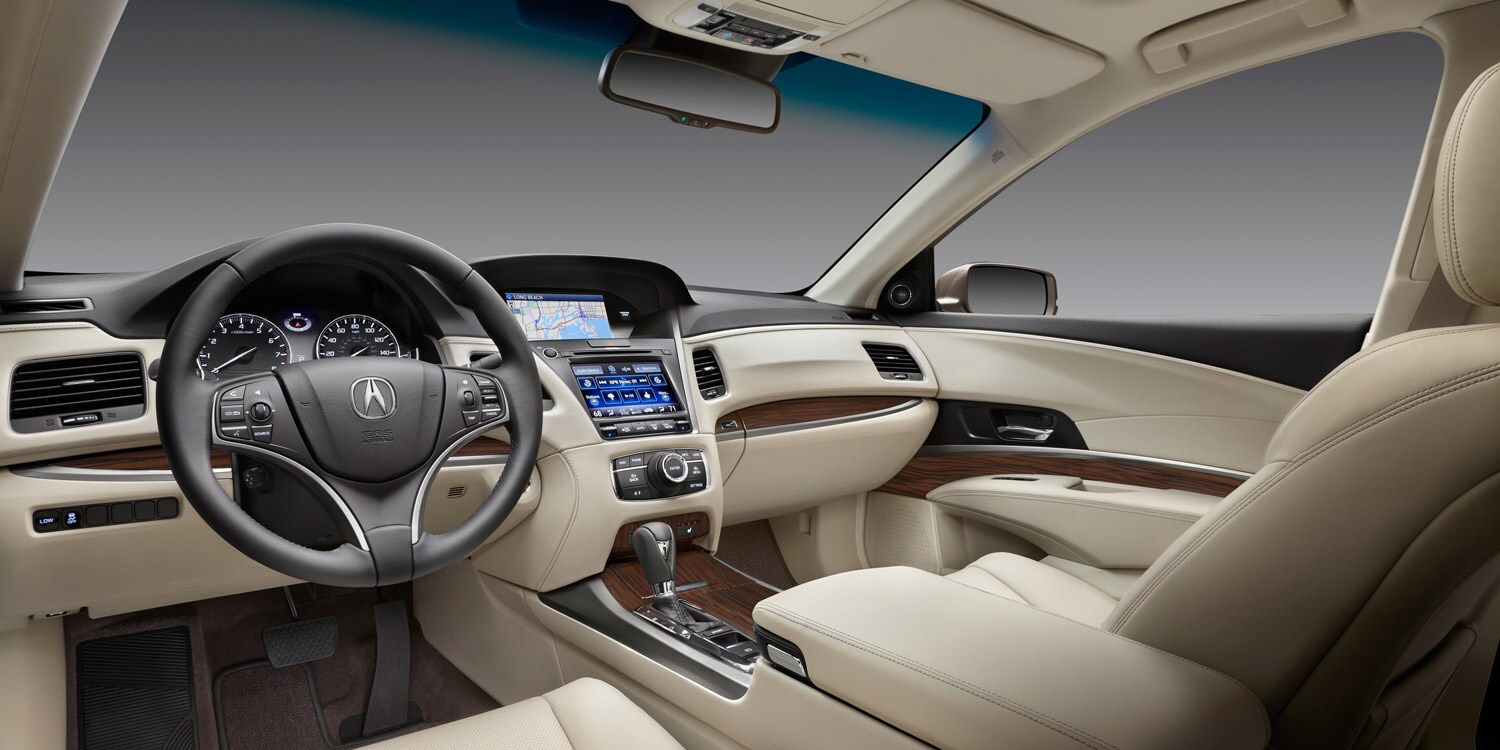 RLX Performance Specs
On the road is where the RLX truly shines. Its 3.5-liter i-VTEC V6 cranks out an awesome 310 horsepower and 272 lb-ft of torque coupled with a sophisticated six-speed automatic transmission. Acura retuned the suspension for the 2016 model year, upgrading the dampers and spring rates so occupants feel comfortable even on the most uneven of pavement. Incredibly agile handling and a responsive gas pedal all could fuel you into forgetting that both are controlled via electronic systems.
The Sport Hybrid SH-AWD gets even more complex. It uses two separate electric motors to power the rear wheels, while a gas-powered V6 and yet another electric motor operates the front wheels. All said and done, this system produces a massive 377 combined horsepower and unshakable grip.
Review the 2016 Acura RLX in Person
You can learn more about the ingenious technology hidden within the 2016 Acura RLX hybrid as well as the robust electronic safety features of both models in our corresponding profiles. Mission Viejo, Lake Forest, and Aliso Viejo drivers who are already curious can discover what the 2016 Acura RLX has in store for them by contacting Norm Reeves Acura of Mission Viejo and scheduling a test drive to see what understated class truly represents.