If you're contemplating your next luxury midsize SUV, there are a lot of vehicles to consider. However, the 2017 Acura RDX and the 2017 BMW X3 are popular choices, but which of these models would you prefer to take out on a trip throughout the Mission Viejo, Lake Forest, and Aliso Viejo areas? If you're not sure yet, our team at Norm Reeves Acura of Mission Viejo can help you figure that out.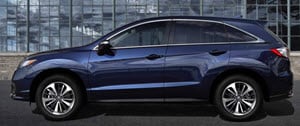 We're going to delve in deep to figure out which SUV is the better buy. We'll compare the 2017 Acura RDX and the 2017 BMW X3 based on their respective engine performance and power, technology and entertainment, and safety features. Learning how these midsize SUVs differ will be of immense help when it's time to choose.
2017 Acura RDX vs 2017 BMW X3: Engine Performance & Power
When it comes to performance, both of these vehicles pack the power with their respective engines. The Acura RDX features a 3.5L V6 that's capable of delivering 279 horsepower. The BMW X3 features a 2.0L TwinPower Turbo 4-cylinder engine, which maxes out its performance at 240 horsepower, making the Acura RDX and its V6 more formidable when it comes to power and performance.
Technology & Entertainment
Each midsize SUV comes with an AM/FM radio and a CD player with MP3 playback capabilities. Both vehicles also come with auxiliary inputs and USB ports that allow you to connect external media devices to play through the sound systems and control them via the respective infotainment screens. The BMW X3 comes pre-wired for SiriusXM® Satellite Radio, but the Acura RDX comes with a 3-month trial subscription.
The Acura RDX and the BMW X3 both feature smartphone connectivity with their Bluetooth® systems. This feature allows you to not only engage in hands-free phone calls, but you can also stream audio entertainment. Additionally, you can access Pandora® in the Acura RDX.
Safety Features
In terms of safety, each vehicle has a variety of systems to help keep you and your passengers safe. Each vehicle features advanced airbags that actively adjust the inflation pressure to help compensate for the force of impact. Each vehicle features front airbags, side airbags, and side curtain airbags. The Acura RDX also offers additional protection with its overall body, which is comprised of the Advanced Compatibility Engineering™ (ACE™) body structure, which features reinforced side beams and front/rear crumple zones designed to disperse the force of impact from the cabin.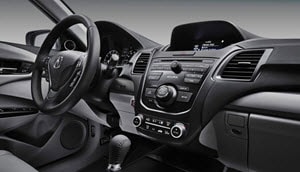 Learn more about the Acura RDX safety features and ratings in this review.
2017 Acura RDX vs BMW X3
At Norm Reeves Acura of Mission Viejo, we're happy to help you learn more about the vehicles you're considering. In our comparison of the 2017 Acura RDX and the 2017 BMW X3, you saw that the Acura RDX has several advantages over the BMW X3. However, if you'd like to learn more, why not schedule a test drive at Norm Reeves Acura of Mission Viejo? We're always happy to see drivers from the Mission Viejo, Lake Forest, and Aliso Viejo areas find a vehicle they love. Contact us today!