Deciding on your next luxury crossover can be a difficult decision, especially when you're faced with choosing between the Acura RDX vs. Audi Q5. Both of these vehicles offer a great deal of power, style, and sophistication. But to help drivers like you in the Mission Viejo, Laguna Niguel, and Aliso Viejo areas decide, our team at Norm Reeves Acura of Mission Viejo is going to see how these two vehicles square off.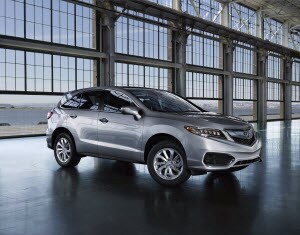 Our 2018 Acura RDX vs. 2018 Audio Q5 comparison will focus on the important factors that drivers like you would want to know. We'll look at the power and performance, media and connectivity, and the safety features. Using the information that you learn in this Acura RDX vs. Audi Q5 comparison, you'll be able to make a choice that's right for you.
2018 Acura RDX vs 2018 Audi Q5 Power & Performance
Despite the Acura RDX and the Audi Q5 being similar on the surface, their engine power couldn't be any more different. The Acura RDX is outfitted with a 3.5L V6 engine and the Audi Q5 features a 2.0L 4-cylinder turbo engine. In terms of output, the Acura RDX can achieve an impressive 279 horsepower while the Audi Q5 falls a little behind with its 252 horsepower abilities. The only similarity that these vehicle's share with their mechanical setups is that they're both paired with automatic transmissions.
Media & Connectivity
Both of these crossovers come equipped with some pretty fun and sophisticated features for drivers to enjoy during long highway treks or simple drives around town. Each vehicle is equipped with a digital touchscreen that provides convenient access to the media features. Each vehicle features a radio, USB/auxiliary connections for portable media devices, and Bluetooth® streaming. The Acura RDX also includes Pandora® compatibility, 3 months of SiriusXM® Satellite Radio, and even the SMS Text Message function that sends your incoming texts to the dashboard-mounted screen while you're out on the road.
Safety Features
The Acura RDX and the Audi Q5 both feature stability and traction control systems that help keep them from losing traction while navigating slick terrain. Each crossover even features special braking systems that are designed to provide ease and security when driving on hilly terrain. The Electronic Brake Distribution, equipped with both vehicles, helps with braking control by varying the amount of pressure that's directed to both the front and rear wheels.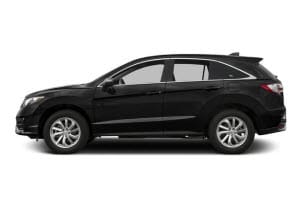 In terms of collision protection, each crossover features advanced airbag systems to vary the amount of protection depending on the severity of the crash. Each vehicle features front airbags, side airbags, and side current airbags. However, the Acura RDX features the Advanced Compatibility Engineering™ Body Structure which features reinforced outer braces that can help absorb the force of impact and help disperse it away from the passengers inside.
Seeing the 2018 Acura RDX for Yourself
In our Acura RDX vs. Audi Q5 comparison, you saw these two popular vehicles face off. You saw that while each vehicle offers a lot to their respective drivers, it's the 2018 Acura RDX that simply offers more. You can see this for yourself by dropping by and seeing us for a closer look, or even a fun and informative test drive to really help you make up your mind.
At Norm Reeves Acura of Mission Viejo, we're always thrilled to provide information to help drivers in the Mission Viejo, Laguna Niguel, and Aliso Viejo area make the right decision. Contact us today!