When you're torn between two vehicles, it's best to look at both of them closely to determine which one better serves your needs. To help drivers like you in the Mission Viejo, Lake Forest, and Aliso Viejo area, we're going to show you two similar models, 
the Acura RDX
 and the Acura MDX, so you can figure out which one is right for you.
In this comparison of two of Acura's models, we'll look at engine performance, interior space, and entertainment amenities. By showing you the differences between these two SUVs, you'll have a clear idea as to which one is right for you.
Acura RDX vs. Acura MDX Engine Comparison
The Acura RDX features a 3.5-liter V6 engine with a six-speed automatic transmission with sequential SportShift paddle shifters and Grade Control Logic. The Acura MDX is equipped with a 3.5-liter direct injection V6 engine with a nine-speed automatic transmission.
The RDX can reach 279 horsepower with 252 lb-ft of torque, and the MDX can reach an impressive 290 horsepower with 267 lb-ft of torque.
In this category, the Acura MDX offers you more horsepower and torque with a more versatile transmission when compared to the Acura RDX. 
Acura MDX Interior vs. Acura RDX Interior
The Acura RDX is a midsize SUV that can accommodate five passengers in two rows. The Acura MDX is a full-size SUV that features three rows for its seven passengers. The RDX features leatherette seating, and the MDX features leather for seating appointments.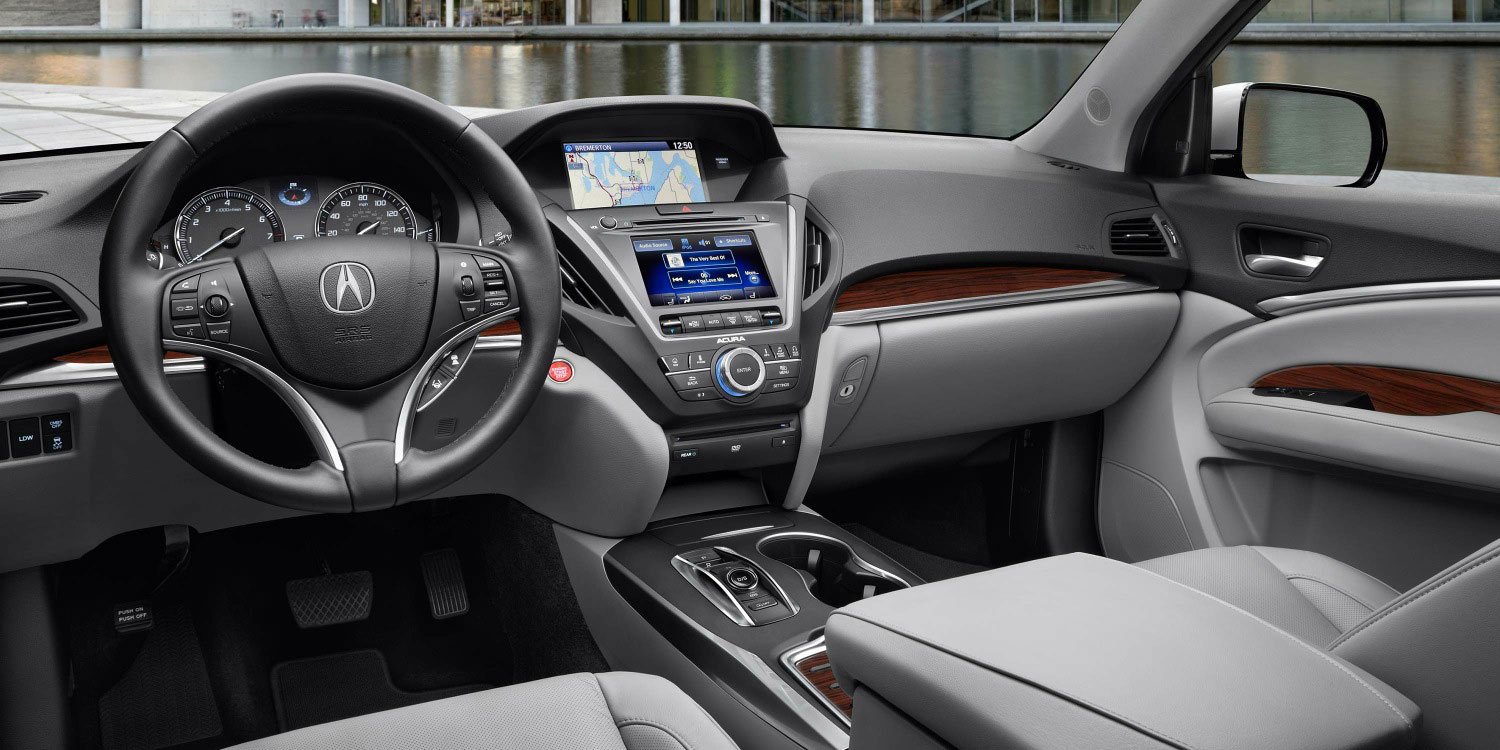 In terms of space, the RDX offers more room for front passengers with 38.7 inches of headroom and 42 inches of legroom. The MDX offers more headroom for its rear passengers with 38.3 inches. The total passenger volume in the Acura RDX is 103.5 cubic feet, and the Acura MDX features 132.3 cubic feet.
Regarding cargo space, the RDX has 26.1 cubic feet. That number increases to 61.3 cubic feet with the second row folded down. The MDX features 15 cubic feet of cargo space. When all of the seats are folded down, that number jumps up to 68.4 cubic feet.
Entertainment Amenities
The Acura RDX has a seven-speaker sound system. The Acura MDX is outfitted with an eight-speaker sound system.
Both vehicles have AM/FM radios, CD players, and trial subscriptions of SiriusXM® Satellite Radio. The vehicles also feature Bluetooth® technology and SMS eyes-free technology, which displays your incoming text messages on the respective display screens.
Acura RDX vs. Acura MDX Outcome
In our comparison of these models, we saw that each vehicle has their own advantages. You learned that the Acura RDX and the Acura MDX feature similar engines, but the Acura MDX can get 11 more horsepower. In terms of space, you saw that the RDX offers more front headroom for passengers, but the MDX has more available seating. When we looked at entertainment features, we saw that the MDX features one more speaker than the RDX.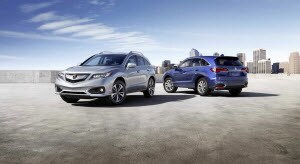 Overall, both vehicles offer a great deal in every category. The only way to find out which one is right for you is by getting behind the wheel for a test drive.
Schedule your test drive of the Acura RDX or the Acura MDX at Norm Reeves Acura of Mission Viejo, your trusted dealer in the Mission Viejo, Lake Forest, and Aliso Viejo area.